If you've ever biked Mackinac, then you know Mike Backinac
Welcome to Mike Backinac! Discover the joy of biking on Michigan's scenic gem. Share your biking adventures, trails, and island tales with us. Let's ride!
Let the ride take you away from the everyday… There's one special thing about Mackinac, the bike ride around the Island. Whether it's a solo ride to see the sunrise or a family ride to Arch Rock, everyone has that special memory & story to share.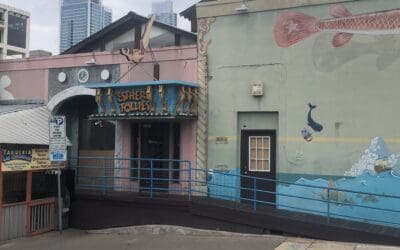 Cheers to Esther Williams! Austin, TX.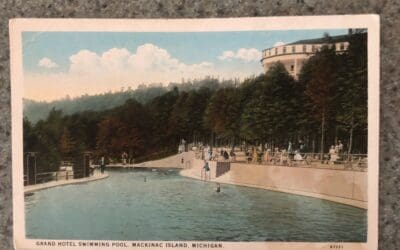 Came across this old post card of the Grand Hotel. Things have really changed.
christmas bazzar & tree lighting
Christmas Tree Lighting on Friday evening at 5:30 pm on Main Street, followed by a silent auction, live auction, 50/50 raffle, snowmobile raffle, crafts, bake sale, balsam pillows, ice cream and more throughout the weekend at Community Hall!
twilight turtle trek / lantern-lit trails
meet at greenery grove / 5:30 - 7:30 pm
January 13th, February 3rd, & March 2nd
Let local resident Chad Bennett show you Mackinac Island
Phone # 906-430-4700
Schedule your walking tour with Chad today!